Opening FAFSA date for the 2024-2025 FAFSA will be delayed until December 2023!
In response to legislation enacted by U.S. Congress, the FAFSA is getting its first major overhaul in 40 years with the intent of streamlining the application process and making it easier for students to complete it.
Investing in your education pays off!
Quality education that won't lead to years of debt– that's our promise. Not only is our tuition unbeatable, but financial aid can make VHCC even more affordable for those who qualify.  In fact, more than $5.7 million is distributed to our students each year and more than 75 percent of all VHCC students receive aid! What are you waiting for? Apply for financial aid today!
We know that the FAFSA can be complicated– that's why our friendly staff are here to help!
Location: ISC 133
Hours: Monday-Friday 8:00 a.m. - 5:00 p.m.
Phone: (276) 739-2411
How to check your Financial Aid after FAFSA completion
Visit vhcc.edu/myvhcc and sign-in using your username and password.
Select SIS (Student Information System).
Select Student Center.
Review "To Do List" items. Check the list carefully & submit all requested info. (You cannot be awarded financial aid unless the "To Do List" items are completed.)
Select "Message Center" and review any unread messages.
Meet Your Advisors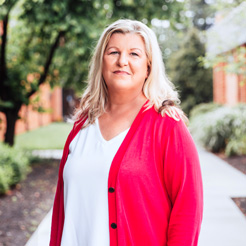 Meet Donna Price, Financial Aid Coordinator
Donna works closely with student recalculations, dependency overrides, and assisting students with verification issues.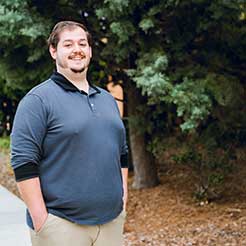 Meet Trevor Harrison - Veteran's Affairs and Financial Aid Advisor
Trevor works closely with helping our Veterans, as well as students with verification issues. 
Meet Julie Tilson - Financial Aid Specialist
Julie works closely with the Federal Work-Study Program, alternative student loan resources, and consortium agreements.
Meet Melanie Bush - Financial Aid Advisor
Melanie works closely with the G3 Program, students who have Satisfactory Academic Progress (SAP) issues, and she assists students with completing their verification.