1. The SAT is Not Required.
The SAT score is really only a "predictor" of college success. It doesn't define you. And, at Virginia Highlands, it's not required. Instead, we meet you where you are and we work to get you where you need to be. At VHCC, you're not limited by your SAT score. If you're committed to personal success, we'll get you across the finish line.
2. Guaranteed Admission to 30+ Colleges.
With guaranteed admission agreements with more than 30 colleges (including VT, UVA, Radford, ODU, VCU, Liberty, King, E&H, and MORE), you can start at Virginia Highlands and meet specified requirements — and enjoy GUARANTEED ADMISSION to more than 30 schools without ever having to worry over the SAT! 
3. We're The Best Deal In Town. And, Often - Free!
At only $162.11 per credit hour, you'll save $10k to $22K, in tuition costs alone, when you start at Virginia Highlands. If your goal is a bachelor's degree, you can knock out the first two years at Virginia Highlands in an environment of incredible support and then sail right into your 4-year school of choice!
Even better? More than 80% of our students find that they qualify for financial aid and attend for FREE!
4. Get Up To $2K Annually When You Transfer.
If you complete an Associate of Arts & Sciences degree at Virginia Highlands, you may be eligible for up to $2,000 annually in the form of a transfer scholarship when you transfer to a Virginia 4-year college or university.
5. We Lead The Region In Online Learning.
With more than 100 fully-online courses, we lead the region in online learning. In fact, we have more than FIVE degrees that can be completed completely online! In fact, we offer an online PE course and multiple science courses with online lab options! 
6. We Rank In The Top 5% Nationwide.
WalletHub ranked Virginia Highlands Community College among the top 5% of community colleges nationwide -- 32nd among the 670 community colleges included in the study!
7. Have A New Career In Less Than A Year!
We have more than 60 career-ready training programs that provide expert instruction -- ready to land you a new career in less than a year! Welding, medical assisting, practical nursing, industrial electricity, machining, and medical coding -- just to name a few.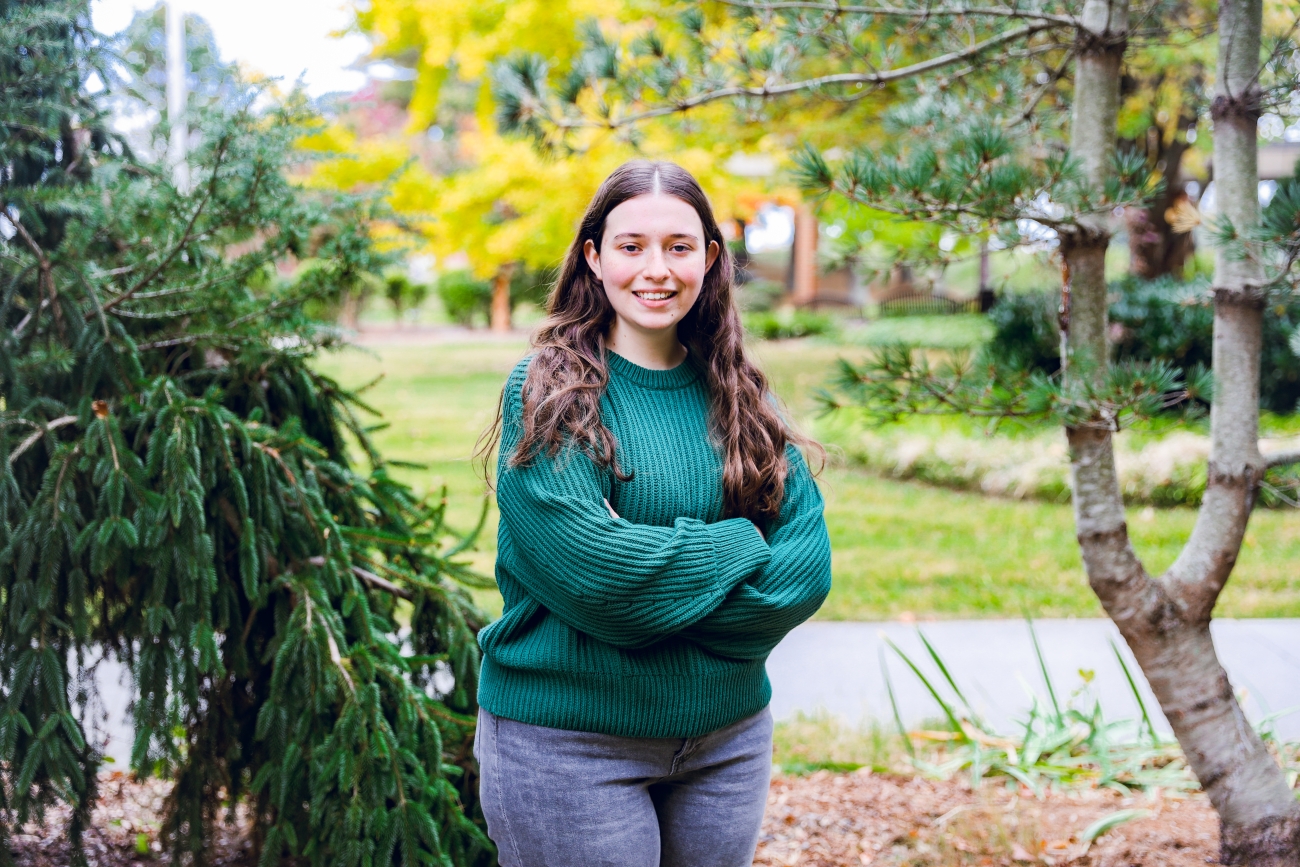 Meet Carlyle
VHCC allows me to have guaranteed admission to Virginia Tech's Engineering Program.
Carlye Manuel
Glade Spring, VA, Class of 2023
Meet James
"My education and training at Virginia Highlands was the critical door to a great technical job - and the opportunity for leadership and program management."
James Hamilton
Wise, Va, Class of 2016