MyVHCC vs MyVCCS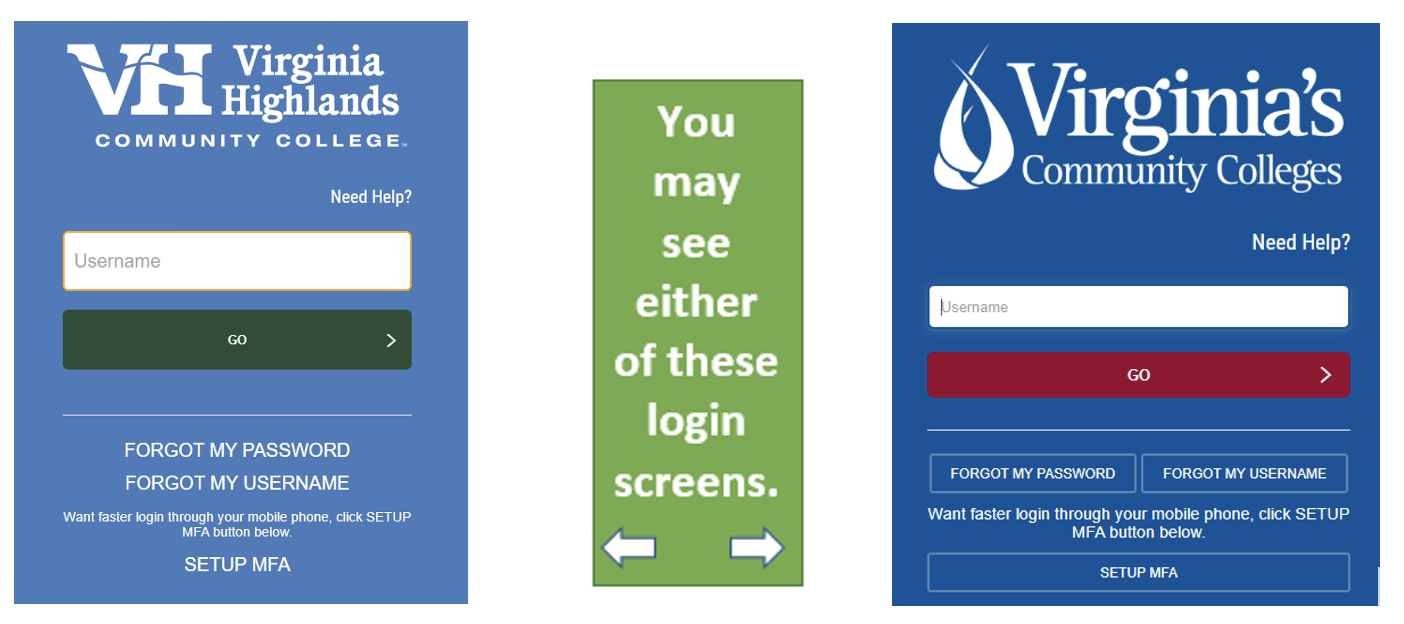 Both of these login screens will give you access to your MyVHCC application however if you log in through the Virginia's Community Colleges portal you may not see everything to which you have access.  It is preferred you log in to MyVHCC through the login found on vhcc.edu and located at vh.my.vccs.edu.
Tips from the Help Desk
Student records in MyVHCC are confidential but it is up to each student to properly maintain and protect their access information.

Don't share your Username or EmplID and Password with ANYONE.

Keep your mobile phone number and your personal email address current in SIS as this will be used to communicate with you regularly. It will also allow you to regain access to your account if you are locked out or forget your password.

In SIS use the system icons to navigate, not the browser menu bar.

Don't forget to Logout and Reboot Lab Computers. This will clear all of your information and prevent the next user from accessing your information.
MyVHCC Applications
Once you are successfully logged in to MyVHCC you will have access to several applications: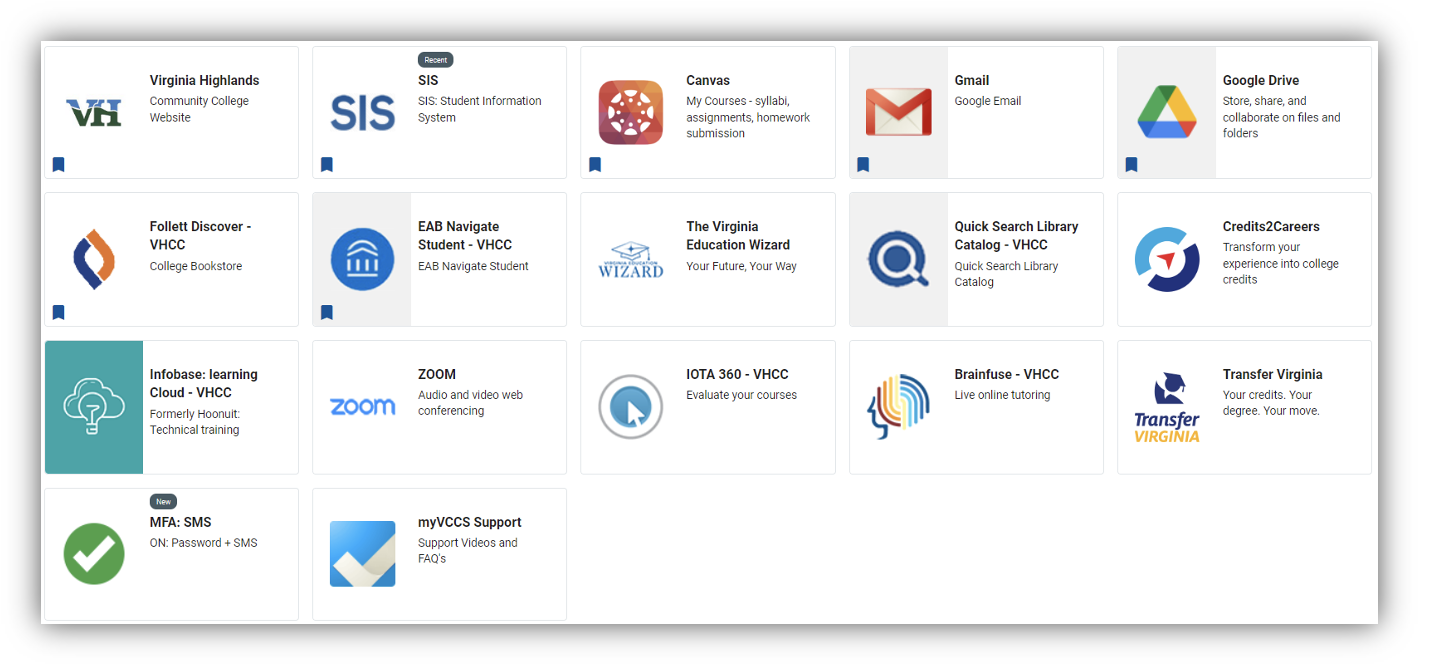 Virginia Highlands Website

SIS (Student Information Systems) -

Application that maintains your registration, financial aid & personal information

Canvas

- Application for curricula delivery, course assignments and materials

Gmail - Your student email administered through Gmail

Google Drive – Cloud storage and collaboration

Follett – Bookstore resources

EAB Navigate Student – Student Advisement tool

Virginia Education Wizard – Interactive career pathway explorer

Quick Search – Library tools

Credits2Careers – Virtual academic counseling

Infobase Learning Cloud

– Learning resources & Technical Training

Zoom – Remote Learning Audio and Video Conferencing

IOTA 360  - Classroom evaluations

Brainfuse – Free Online Tutoring 24x7

Transfer Virginia – Transcript Analyzer Tool for Transfer Advisement

MFA and MyVCCS Support – Support Assist FAQ's